This is a long overdue update about new liberated and libre products that going to be available for purchase over the next few days on the Libre Tech Shop.
A Liberated Watch
A smarter watch powered by the free software AsteroidOS.
Using AsteroidOS on your watch enables you to run a free OS on your wrist. Usually, a "smart" watch powered by Google's WearOS is highly dependent on a paired phone for much of its existence. AsteroidOS provides a framework for running local applications as well.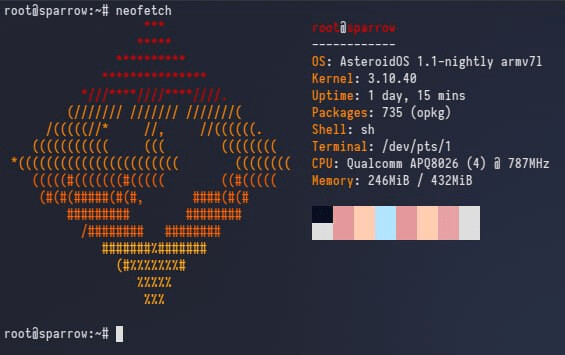 These watches actually are very powerful. As much as 3GB of flash and 512MB RAM. This specific model has a wireless interface which can be configured using the CLI.
The AsteroidOS offers a fairly large package repository. And a wide variety of packages; even vim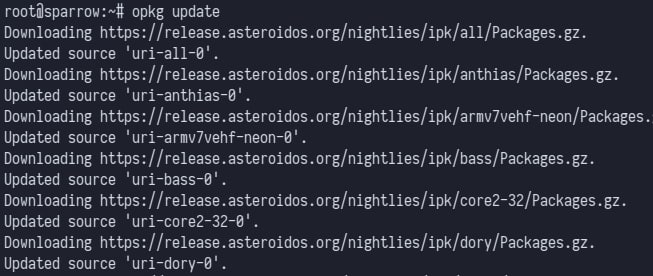 Coming soon (with very very limited stock) on the Libre Tech Shop!
A Libre RGB Lamp
While there are a wide variety of RGB LED lamps that're available today, almost all of them ship with proprietary software that connects to the network (and Internet) and forces you to use more proprietary software (eg. mobile applications) to talk to them and control them.
Introducing a Libre RGB Lamp that offers a 100% free software and hackable solution.
Powered by the excellent WLED firmware for ESP8266. More details and pictures coming soon!

A Liberated Computer for Self-Hosting
How would you like a liberated computer (based on the Lenovo T430) with upto 3 SSDs which could run Yunohost to offer you an excellent self-hosting solution? The plan is to offer a Wireguard-based VPN to map a static public IP address to the server for public access.
This would definitely work out well for a small self-hosted server. And with Yunohost, it would be easy to manage some of the most important services.
Liberated Desktops
For the first time, I've been able to (successfully) work on liberating a desktop to run Coreboot. Using the excellent work done by 3mdeb / Dasharo.
It will be available soon with an Quad-core Intel Core i7 CPU (i7-3770) and upto 32GB RAM. Its possible to multiple types of storage devices with this desktop including 3.5" HDDs and NVME SSDs.
MH-USB - USB3 / 32GB Edition
The 3D printed MH-USB with 32GB and USB3 capability is now the default. Stock for the first batch of 16GB/USB2 metal disks are finally over (after an year). And its more cost-effective to offer the USB3/32GB version as a default. With a GNU head keyring.
Coming up: a special GNU/FSF edition for the upcoming LibrePlanet conference in March '23.
Keyboard Learning Kit
The idea behind the Keyboard Learning Kit (KLK) is to offer a multi-stage learning kit for anyone who wants to build simple and inexpensive keyboards to learn more about how keyboards are made.
I want to offer it with a choice of 3 different controllers - 2 based on the ATMEGA32u4 micro-controller (the Arduino Pro Micro clones and the Teensy 2) and 1 based on the Raspberry Pico RP2040.
The kit would include everything required: hook-up wires, diodes, keycaps (black and relegendable), switches and a small / flexible keyboard case .
A Portable SBC Cluster for Kubernetes & Ceph play
How about a 5 node arm64 cluster that you can use to learn and play with Kubernetes, Ceph and so much more?
This still needs work to be more useful. But its a working state now. Most of the tough parts are tested out.